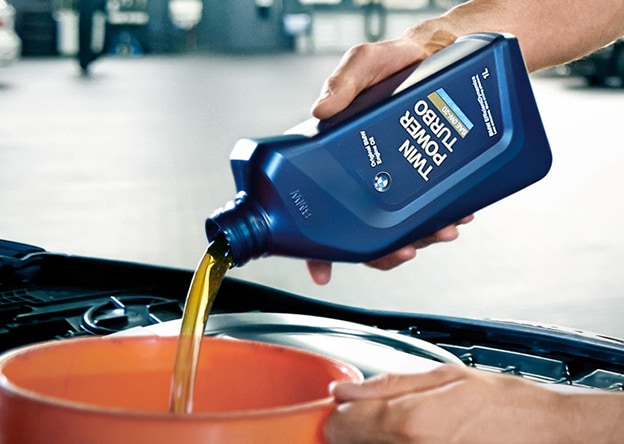 Where should I go for BMW service in Atlanta?
All cars, regardless of make, model, and age, need consistent service and repair to keep functioning at their highest capacity. A vehicle that is well maintained will have better fuel economy, powertrain performance, safety, and cost efficiency. When combined, all these factors help to extend the overall life span of your vehicle. Stop for a moment to consider the amount of wear and tear a vehicle endures over the course of a year. With the average American driving 13,476 miles per year, it's important that car owners consistently provide high quality service and maintenance for their vehicle. So, where should BMW owners go to find the right mechanic and service technician to perform the necessary and recommended repairs, services, and routine maintenance for their vehicle? Should you go to an independent shop in the area - such as Buckhead Motor Works, Sport Motoring, European Motor Cars, MBM of Decatur, Munich West, or Buckhead Imports - or should you take it to a certified BMW dealership, such as Nalley BMW of Decatur? Below is some information to help you decide where you should go for BMW service and repair in Atlanta.
---
BMW Trained Technicians
---
The benefits of getting BMW service from BMW Trained Technicians are endless:

Our service technicians are trained and qualified to perform repairs on all BMW models. They know your vehicle better than anyone else and use BMW-approved equipment designed to BMW's high standards.
Our technicians are certified by BMW and have received extensive training straight from the manufacturer. These training programs are only supplied to BMW service technicians in the BMW network of dealerships.
Whether you own a new or older BMW, our technicians will identify and repair your issue.
Only a BMW dealership can detect and repair recall issues.
---
Original BMW Parts
---
BMW has commanded respect for decades, and one of the reasons is the master craftsmanship contained under the hood. Over time, however, even the best parts need to be replaced. When it comes time to replace any parts on your BMW, you can rest assured knowing that Nalley BMW uses only Original BMW Parts. It's important to keep these facts in mind when choosing where to repair your vehicle:
Non-OEM parts (also known as aftermarket parts) can be cheaper and appear on discount repair sites and in independent repair shops. The problem with these parts is that they were not designed specifically for your vehicle by BMW, unlike Original BMW Parts, and are likely to fail sooner. Additionally, putting a part in your vehicle that was not designed specifically for it can lead to more issues, as it may pose a threat to the mechanical integrity of your BMW and could decrease performance.
BMW provides warranties for their OEM parts. The same is not true for aftermarket parts. In fact, aftermarket parts can often times void warranties you may have on your BMW. It's important to consult with a BMW Trained Technician before having any aftermarket parts installed on your BMW.
Certified BMW Service & Repair
Overall, the best service center to go to for your BMW repairs is our dealership, Nalley BMW. From a BMW 5 Series to a BMW X3, our knowledgeable certified technicians are trusted on every aspect of all BMW models. Why risk going to a repair shop that lacks the BMW certifications needed to perform service on your luxury vehicle when you can have a certified BMW service technician care for your vehicle? At Nalley BMW, we can perform and track your regularly scheduled maintenance items, such as oil change, tire rotation, and wheel alignment. We can also handle larger items that require genuine BMW part replacements. Click here to schedule your service appointment online and experience the reliability of a certified BMW repair center. We look forward to serving you!