On September 10th, Nalley BMW, Nalley Automotive, and the Rally Foundation were honored to host the 26th annual Nalley Charity Classic golf tournament. This one-of-a-kind annual event takes place at the River Club golf course in Suwanee, Georgia with a goal of raising funds for Children's Healthcare of Atlanta. If you were there, than you know that this year's event is one of the best!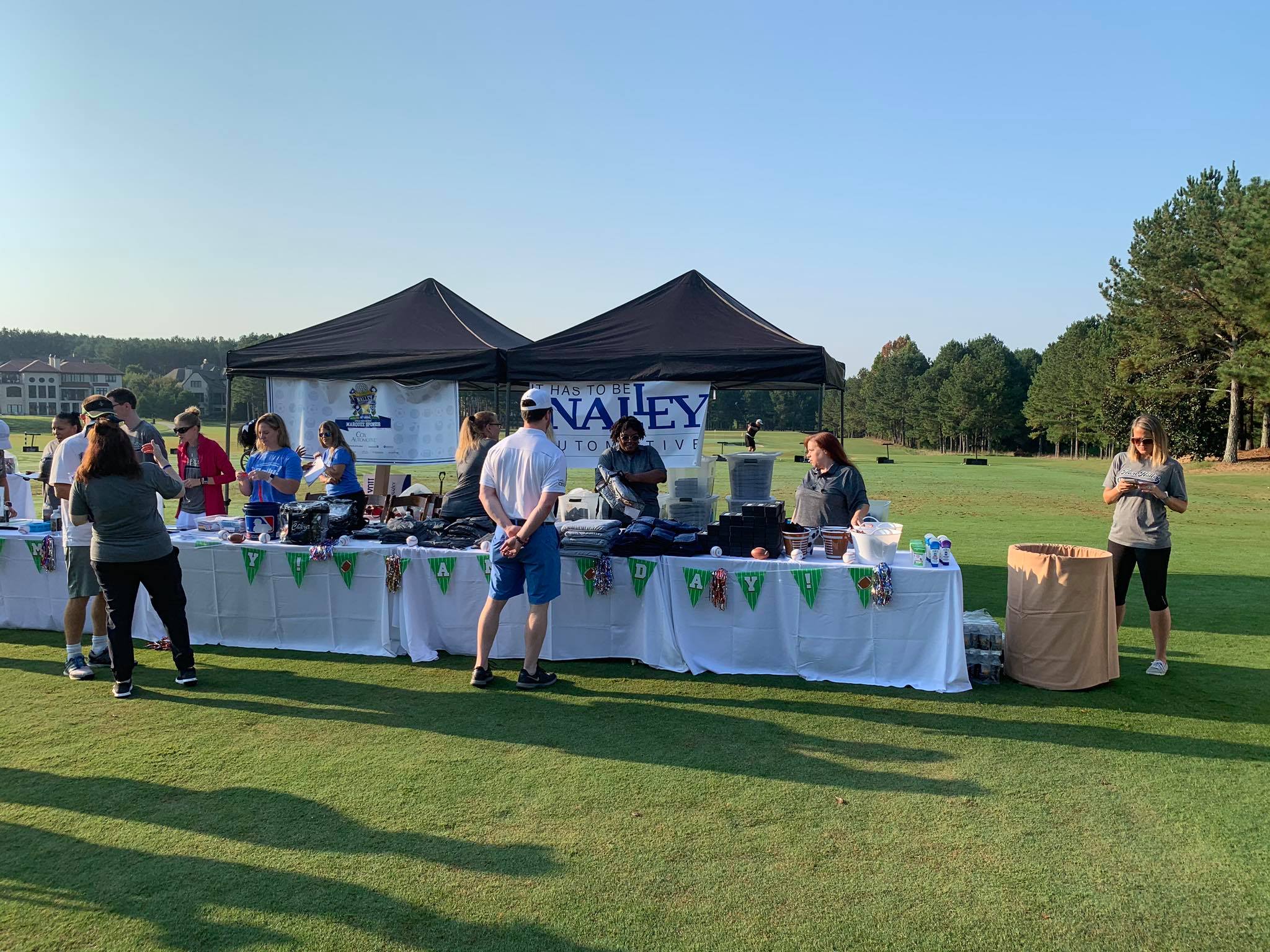 This year we were lucky enough to have over 100 golfers competing in this year's tournament, comprised of employees from Asbury Automotive, other car industry leaders, and even a few local celebrities. The first group of arrivals convened at 8AM for a wonderful VIP breakfast. From there, more golfers arrived and were paired up and set out on the course. From the first hole to the 18th, the course was filled with charity golfers all in a great mood and happy to be helping such a great cause.
Set up just outside certain holes, there were mini-games set up as an added way to boost fun, competition, and donations. The games included ring toss, football toss and more. Golfers had the option of paying $10-$20 for a chance to play, and if they won they got to tee up closer to the green on the next hole.
Once everyone finished their round, the golfers returned to the clubhouse for a delicious buffet dinner. The dinner was followed by the presentation of awards and a silent auction with proceeds to Children's Healthcare and the Rally Foundation. There was even a raffle with winners receiving some incredible prizes.
There would be no way this even would have been possible without the hard work of so many volunteers from Rally, Asbury Automotive, and Children's Healthcare. It is also very important to thank The River Club for hosting this incredible event and all their gracious employees for making everyone feel so special. We hope you are able to join us for the event next year!