Every now and then, you'll come across a new line of vehicles that is so unique and different, you can't help but be intrigued and want to learn more. In 2019, BMW is doing exactly that. The BMW i Series is the electric side of the BMW lineup and available to purchase now. So what makes BMW's i Models such a game-changer? Let us explain.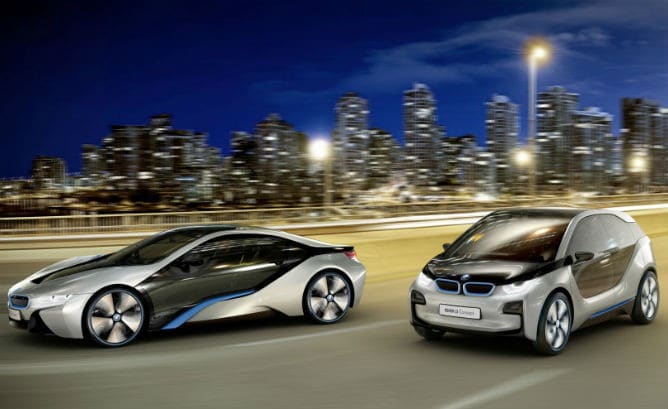 The BMW i models are built to combine the best of technology, performance, and luxury. The unique name reflects its youthfulness and sense of fun, as well as working to distinguish themselves from the competition in the electric market. The BMW i Series includes two unique models. The first is the BMW i3, which is an electric crossover that BMW owners all over the world have fallen in love with. The other is the BMW i8, an extraordinary sports car that reaches the outer limits of hybrid technology.
If you're worried that BMW's i models won't have the power and performance you're used to in a new BMW vehicle, you'll be happy to know you're wrong. Both the i8 Coupe and the i8 Roadster deliver a massive 420 lb-ft of torque. And the BMW i3 is among the fastest BMW's in 0 to 60 mph. The BMW i models can perform so well thanks to its framework of Carbon Fiber Reinforced Plastic, which is half the weight as steel, but just as strong.
The BMW i models represent a commitment to sustainability – not just under the hood but inside the cabin as well. The interior utilizes eucalyptus wood, known for its beauty and as a sustainable resource. The leather upholstery inside both the i3 and i8 is tanned using olive leaf extract, a natural rather than synthetic process.
The best part is you can find BMW iModels today at Nalley BMW. If you'd like to drive one yourself, stop by today to take a test drive and see why so many people are excited by BMW's electric and hybrid offerings. Or, take time to browse our website to see all of the other fabulous new and used vehicles we have available.