We're in the heart of the holiday season, and that means it's the time of year where you need to find gifts for everyone in your family. As you're well aware, some people are easier to find gifts for than others, and when you get to the end of your list it can start getting pretty difficult. But we're here to help. Do you have someone in your family that loves BMW? Or loves luxury cars in general? Than we have some great suggestions that you're going to want to write down.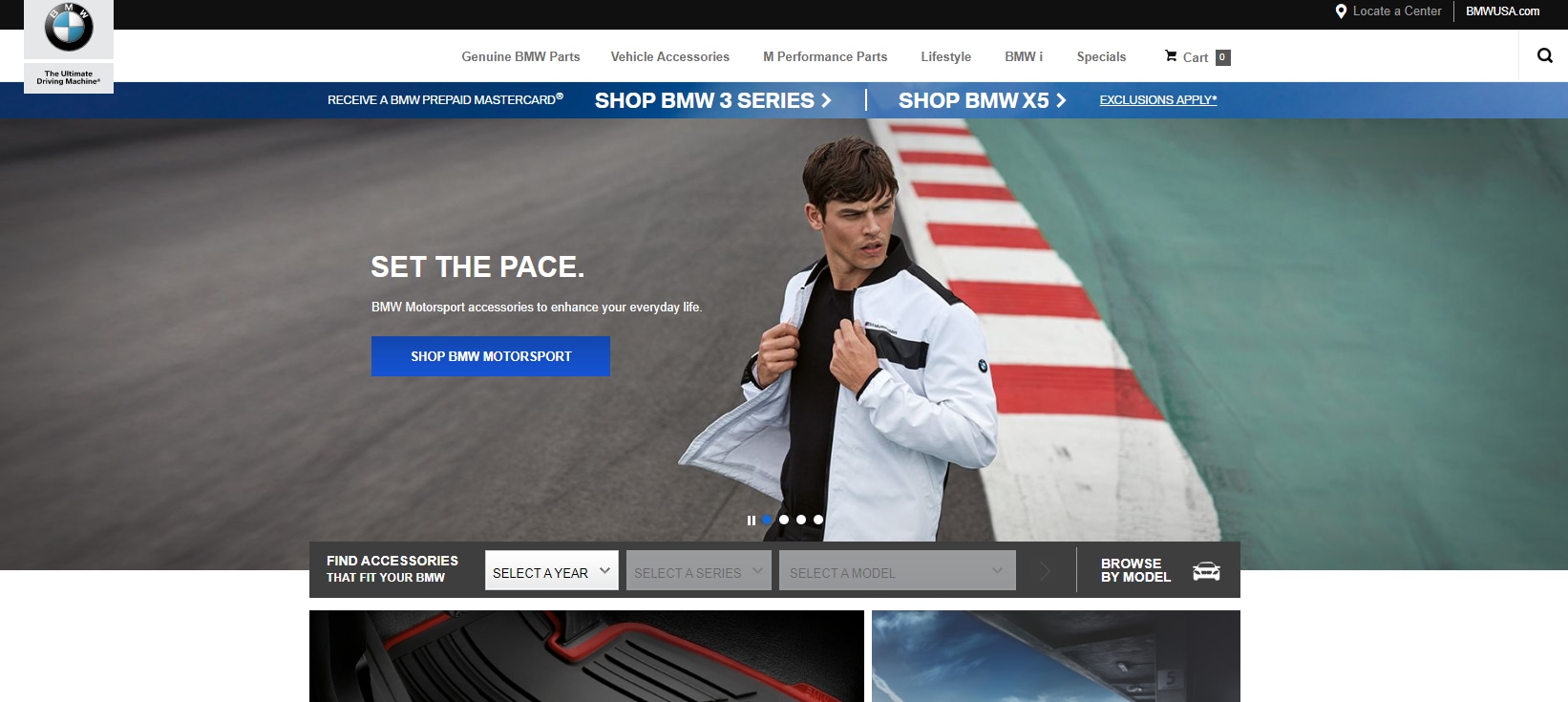 The very first step is to visit
shopbmwusa.com
. That's because it's the official BMW store on the Internet. And when you're buying a BMW branded item, you want it to be the best, just like the brand itself. So don't settle for any third party imitators. At
shopbmwusa.com
you'll find everything you could ever need to find the perfect gift for the car lover in your family.
Our first recommendation is this
sporty BMW Motorsport backpack
, a perfect gift for school or work. It's spacious enough to hold your laptop while also being small and light weight enough for you to move and walk through the city or campus. It's also a great gift for a frequent traveler who wants to sport their favorite brand on the go.
If you're looking for a truly memorable gift, you can't do better than this
BMW Cruise Bike
. Developed in collaboration with Designworks, this is a glorious 7-speed bicycle with front and rear hydraulic disc brakes and of course adorned with the BMW logo. The color options are Frozen Blue or Polished Silver and it comes in three sizes ranging from S-L.
Nothing makes you feel like a new person more than
a new watch
. That's even more true when it's an official BMW watch. Get this for the person in your life who has to dress up a lot, and likes to have a little flair when doing so.
If you're looking for a gift for her, we highly suggest this
BMW Ladie's Tote
. It's a classic and sleek tote with enough space to easily fit your laptop along with any other essentials you might need. Once you have it, you won't be able to imagine life without it.
We hope this is a good head start for the holidays, and if you want to see more, you can find whatever it is you're looking for at
shopbmwusa.com