One of the things that makes BMW one of the most beloved and respected brands in the world is its willingness to always push the boundaries and take risks that no one else will take. That's why it was unsurprising when at the end of December, 2017 we started to hear the first reports of the release of the flagship BMW X7 and its planned move to BMW's model X plant in Spartanburg, South Carolina. Fans have long been ecstatic for the release of the BMW X7 in order to get their hands on the ultra-rare 3rd row luxury SUV. The X7 is set to be the largest and most luxurious crossover BMW has ever produced. Let's take a deep dive to see what makes this vehicle so unique and exciting.
It all starts with what's under the hood. The BMW X7 will feature an 8-speed automatic transmission all-wheel drive, paired with a turbocharged, 3.0-liter inline-six and a twin-turbo 4.4-liter V-8 engine. Accompanying the hearty engine is a prominent and upright kidney grill that make the BMW X7 standout under any circumstance.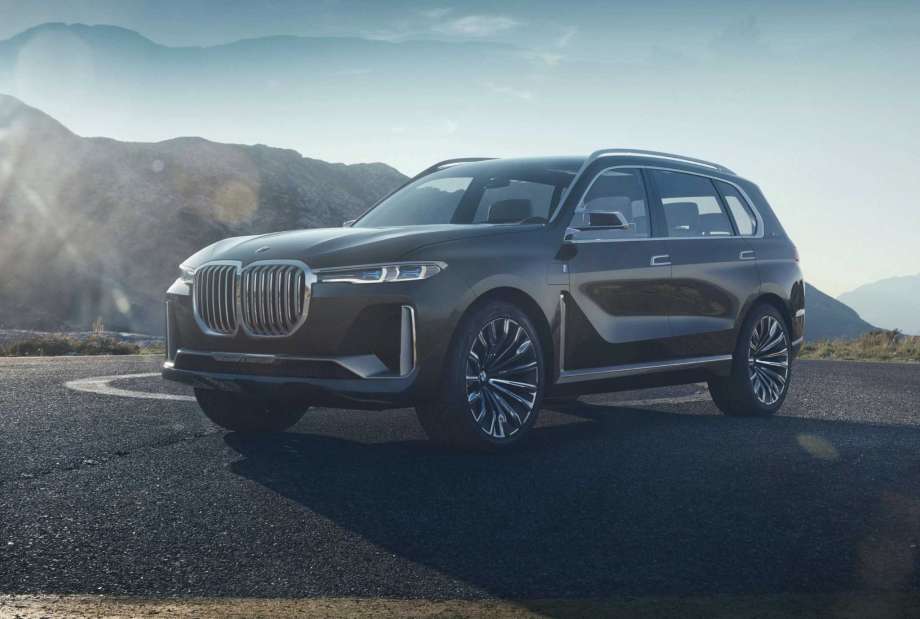 Inside the X7, you'll find an matched spaciousness that you never thought possible in a luxury vehicles, and is filled to the brim with features and tech that will make every passenger happy. While full details have not yet been made public, based on the BMW 7 iPerformance concept, you can expect: panoramic sunroofs combined with panoramic glass roof extending from the windshield to rear, helping generate an incomparable sense of airiness that helps bring new meaning to the phrase "out on the road." Consumers can also expect a raised driver's cabin that aids in the ultimate driving visibility and a 12.3-inch instrument cluster that puts the driver in direct control of the vehicle at the driver's finger tips.
You'll also find no shortage of entertainment options, along with comfortability options like rear-seat touch screens, live traffic information, onboard WIFI, self-parking and even a concierge service that acts as your own real life personal assistant.
Stay tuned for more information about the incredible X7 as more becomes available. We can't wait to share it with you!