If you are a lover of all things BMW like we are, then you surely know about the upcoming release of the BMW 5 Series. Though the car has not been formally unveiled to the public, you can be assured the car will be a huge leap forward in technology, style, and performance. You can see the 5 Series in all its glory when it debuts at the Paris Motor Show in a few months, but until then you can get excited about the wealth of new tech that is debuting alongside the car.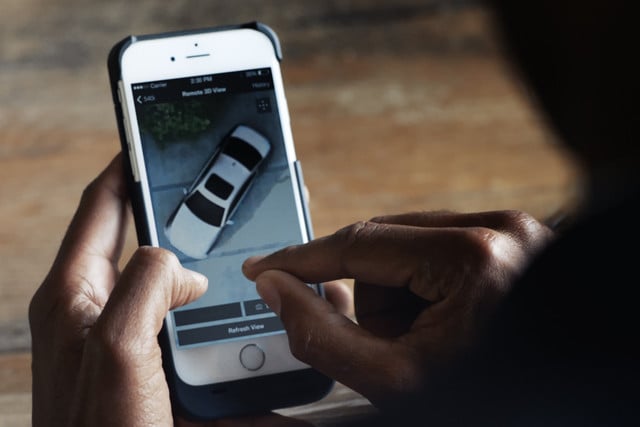 While the 5 Series is still a secret, BMW has begun announcing what kind of options come with the car. One of these incredible tech options is the Remote 3D view feature. This is a powerful tool that allows the driver to see a 360, three-dimensional view of their car. The best part? You can access it straight from your smartphone.
According to Digital Trends, BMW will be the auto manufacturer to offer this kind of feature on a smartphone. The Remote 3D View feature will work like Surround View, a currently existing feature that allows the driver to see a bird's eye view of their car while travelling at low speeds. The Remote 3D View will be a giant step up for that technology and promises to radically change what is possible when it comes to automotive technology.
So what exactly can the Remote 3D View do? The possibilities are almost limitless. It opens the door for features like automated parking and other automated features that could shape the car of the future. Be sure to stay tuned in the coming weeks as more information comes out about the 5 Series and we will be sure to let you know all of the latest developments.