As the automotive world continues to change, BMW is committed to being on the front line of this innovation. Through a dedication to alternative fuel, cutting edge driving technology, and an eye towards the future, BMW has become a world leader in automotive innovation. The latest of these is the all-new 2017 BMW M760i xDrive, and with one look you can see why it's garnered so much attention.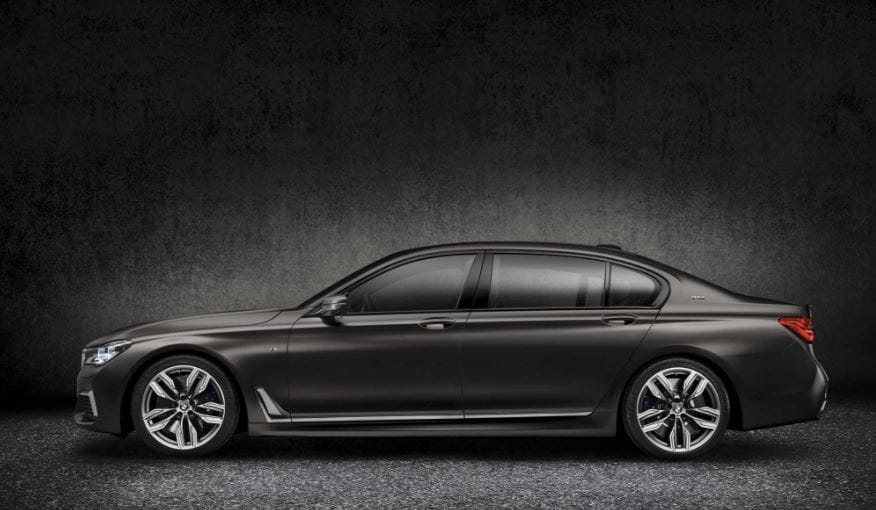 The all-new BMW M760i xDrive is designed to combine the height of luxury with peak performance and safety. Helping the vehicle reach this lofty expectation is M Performance Twin Power Turbo technology infused with a 12-cylinder gasoline engine. If you're into specs, the M Performance engine that powers the M760i xDrive has a displacement of 6,592 cc and torque of 590 lb-ft. On the road, the M760i accelerates from 0 to 62 in just 3.7 seconds and reaches a top speed of 155 mph. One of the most impressive technical aspects is the 8-speed Steptronic Sport Automatic transmission that delivers the kind of unmatched performance BMW drivers have come to expect.
Stylistically, the vehicle utilizes a state-of-the-art lightweight structure that gives the M760i xDrive a unique feel. The car is also equipped with Active Comfort Drive which includes the Road Preview feature. This allows for a dynamic driving experience and a comfortable and safe driving space.
In the interior, the vehicle is designed to give an elegant feel to the driver and any passenger riding along. Every element is designed with the driver in mind, including the connectivity that makes listening to your favorite music or loading directions to your destination very easy.
If you are interested in the 2017 M760i xDrive, stop by Nalley BMW in Decatur. Our helpful staff will assist you in finding your dream car at a reasonable price.