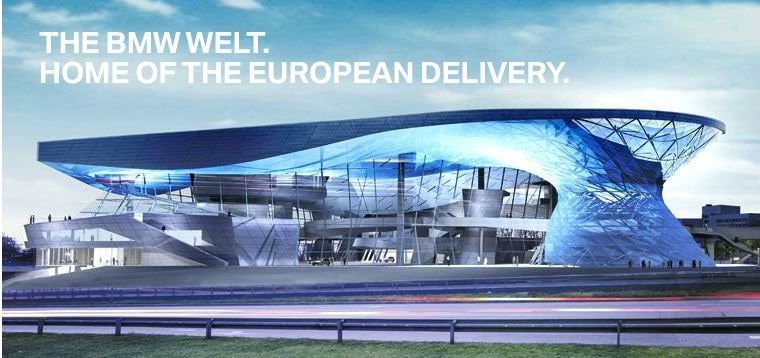 Buying a new BMW is a memorable experience, so why not make it as memorable as possible? The European Delivery program offers a once-in-a-lifetime opportunity to BMW enthusiasts and travel-lovers alike.
How does it work?
You start by looking through BMW's extensive lineup of new vehicles and find the one you want to buy. Once you make your purchase, the real fun begins. Your car will be manufactured in Germany and waiting to be picked up at the BMW Welt in Europe. Which means you get to design a European vacation that culminates in picking up your new car.
Fly to Munich and make your way over to the Welt which is not just a delivery center, but also houses auto exhibitions and a world-class BWM museum. You can also walk across the street to visit BMW's corporate headquarters. Included in the European Delivery program is a factory tour, and complimentary museum tour.
After you pick up your car, you then get the incredible opportunity to drive it through the German countryside. You can pick through a variety of 3-5 day plans that include cruising on the Autobahn, navigating European villages, and visiting historic destinations. These experiences with your brand-new BMW give you the chance to drive your vehicle the way it was designed to be driven.
When your vacation is over, you then drive your car at one of 12 drop off locations where your vehicle will be shipped back to the United States. Does this sound like the vacation of a lifetime? If so, you can find out more information here: http://goo.gl/noPL75