BMW has a longstanding love and appreciation for the Olympic games. For the last six years, BMW has been the official mobility partner of the Olympics, and this year, they are making sure to do their part to help athletes prepare in the best way possible.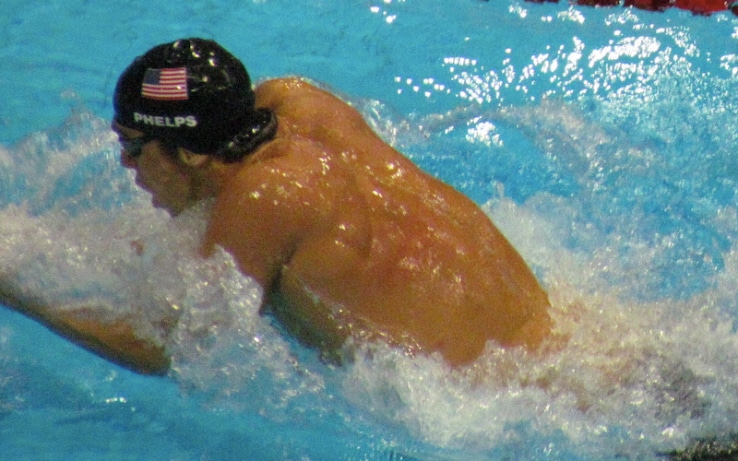 As athletes from all over the world are working around the clock to get ready for the 2016 games in Rio, BMW has partnered with the US Swimming team and offered some technology that is bound to help. Utilizing the same innovations that power BMW's automated car programs, swimmers are able to practice and analyze their swimming motions like never before. How does it work? First, motion tracking sensors were placed on swimmers in the pool. Then LEDs and a camera were placed inside the pool to light up a track for the swimmers to follow. This allows coaches to track every slight movement of the athletes to optimize their performance.
It's the same way BMW tests their automated cars, but this time it's in the pool instead of on the track. The American team is hoping the technology gives them a leg up against the competition, and if it does it may radically change the way athletes prepare for future events.
In addition to the LEDs mounted in the pool, there are also devices located on the wrists, shoulders, hips, knees, ankles and toes of the athletes. This allows even the tiniest of kicks, strokes and turns to be analyzed. It even lets the swimmers see the angles their limbs are at during every moment of their lap.
BMW uses the software known as computer vision to run the analytics on the athletes. This same exact program is used by BMWs self-driving car to "identify humans, park distance, lane deviation and cruise control" according to an article in
TechCrunch
. So when you watch the US swim team compete in Rio next month, you may be watching a live preview of the car of the future.