Nalley BMW of Decatur - Here to Help You Find Your Perfect BMW Match in the Atlanta Area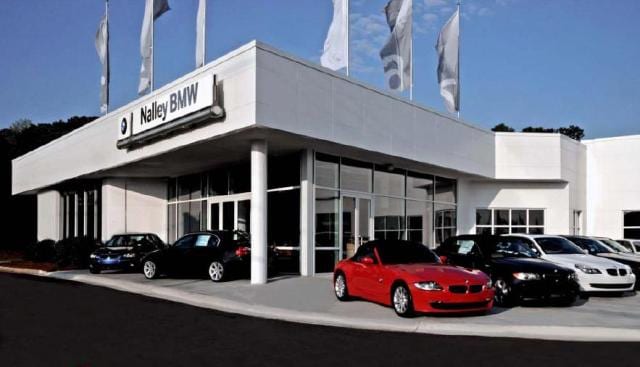 At Nalley BMW of Decatur, it's not just about buying a car. It's about finding the right car for YOU. That means, we take the time to get to know you...your aesthetic preferences, your hobbies, and your driving habits.
This is true regardless of whether you decide to lease or buy a new 2012 BMW. For, whether you're "together" two years or 20, Nalley BMW of Decatur wants to make sure you never regret your decision.
Of course, we pay just as special attention to used-car consumers, who flock to Nalley BMW of Decatur from Atlanta, Duluth, Roswell and Gwinnett, for our convenient location and stellar used car selection that's really more "like-new" than it is "used".
Nalley BMW of Decatur even has your new BMW and used car financing covered. And, our state-of-the-art auto repair center is more than capable of meeting all or your routine maintenance and auto repair needs (e.g., oil changes, tire rotations, and alignments).
Want to do it yourself? Nalley BMW of Decatur fully appreciates handy drivers. To help, we carry a comprehensive collection of manufacturer-certified parts (i.e., air filters, oil filters, tires, batteries, and more). And you know what BMW certified parts means? Peace of mind.
To learn more about Nalley BMW of Decatur, please feel free to contact us online or by phone. Otherwise, visit us in person at 1606 Church Street Decatur, Georgia. We hope to have the pleasure of meeting you soon.